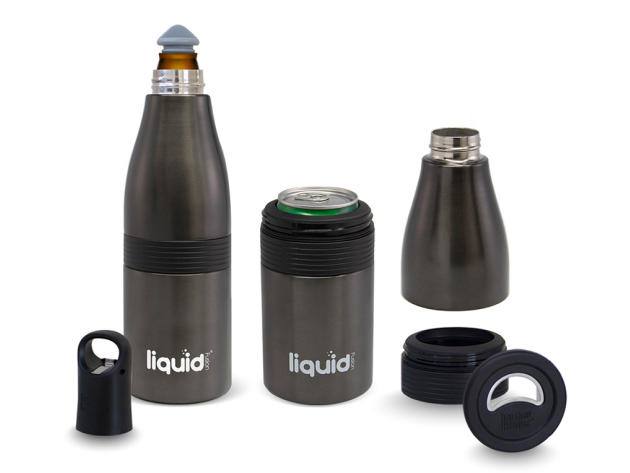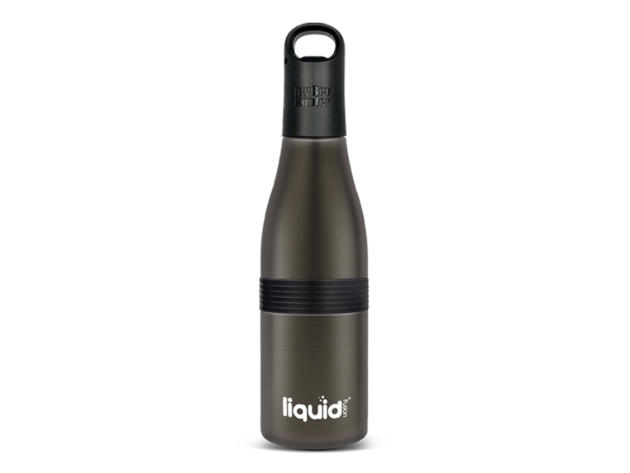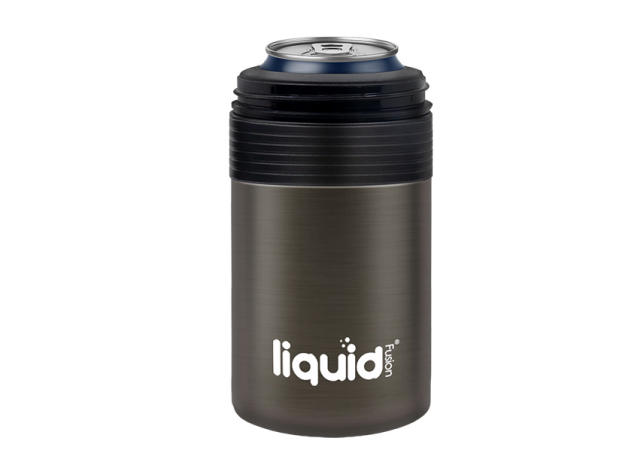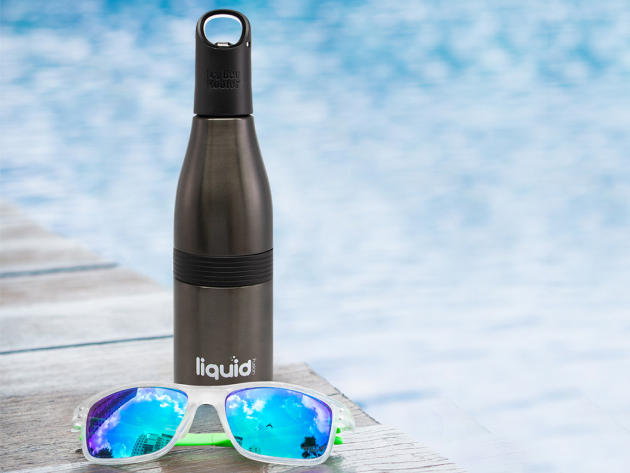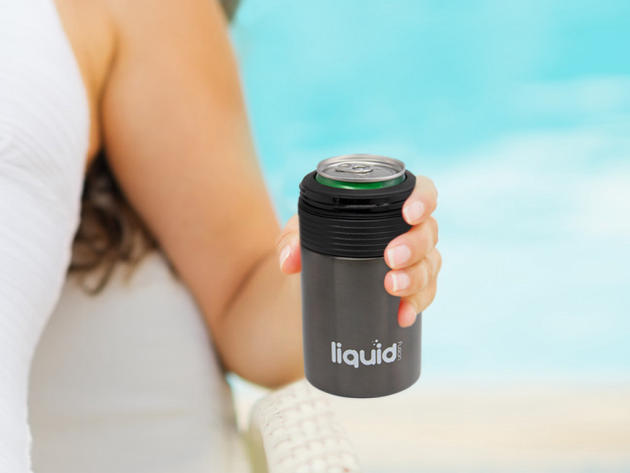 Icy Bev Kooler 2.0 (Platinum)
by Grand Fusion Housewares
Indiegogo Funded! This 3-in-1 Cooler Can Work as a Bottle/Can Insulator & Insulated Water Bottle
Description
This new Icy Bev Kooler 2.0 double-wall vacuum-sealed bottle keeps drinks ice cold and also insulates bottles and cans.

Just add the top cone to the base and the double-wall vacuum-sealed stainless steel exterior will keep bottles ice cold in the hottest weather. It also protects from drops and spills. Use the circular sizing disc in the base to assure proper fit for shorter bottles. The double-wall base will fit most 12 oz. beer and soda cans keeping them ice cold for hours.

If you don't need a can insulator or bottle insulator; you can use this product as an insulated water bottle. Just make sure the base and top cone are firmly attached to the middle hand grip. Icy Bev Kooler 2.0 is designed to hold up to the challenges of your active lifestyle.
Successfully funded on Indiegogo!
3 FUNCTIONS IN 1 BOTTLE
Bottle Insulator
Just add the top cone to the base to protect from drops & spills
Keep your drinks ice cold at the beach, pool, lake, golfing, boating, camping, tailgating, & more
Fits most common 12oz beer bottle sizes
Can Insulator
Double-wall vacuum-sealed base will fit most 12oz beer & soda cans
Keeps drinks ice cold for hours
Use the sizing disc for proper fit on short cans
Insulated Water Bottle
Can be used as is if you don't need a can or bottle insulator
Just make sure the base & top cone are firmly attached to the center ring
There are silicone gaskets in the middle & ​on the cap to prevent leaking
ADDITIONAL ACCESSORIES
There's a silicone stopper that nests inside the cap to be used to re-seal your bottle. And, the cap and the sizing disc both have a built-in screw-top bottle opener.
CARE & USE:
To prolong the life of this product we recommend you hand wash with mild dish detergent and water. Do not clean in a dishwasher.
Specs
Specs
Color: platinum
Materials: high-quality vacuum sealed stainless steel
Dimensions: 10.4"H x 2.8"L x 2.8"W
Main functions

12oz bottle insulator
12oz can insulator
Insulated water bottle

Built-in screw-top bottle opener
Silicone stopper
Hand wash to clean
Includes
1x Icy Bev Kooler 2.0 (Platinum)
1x Silicone Stopper
1x Sizing Disc
Shipping
Ships to Contiguous US
Expected Delivery: Oct 12 - Oct 22
Terms
Returns accepted within 30 days of shipment for orders within the Contiguous US.