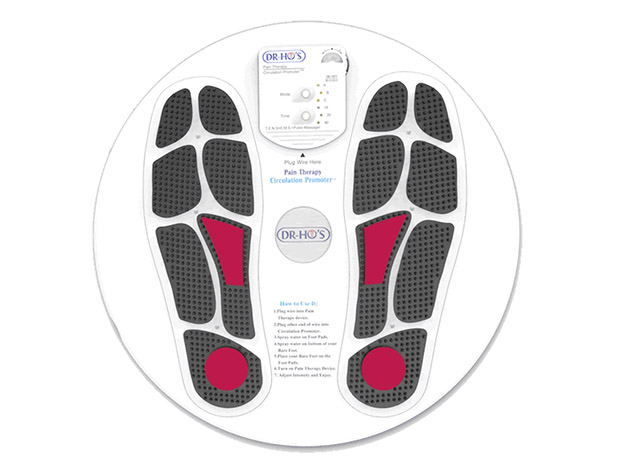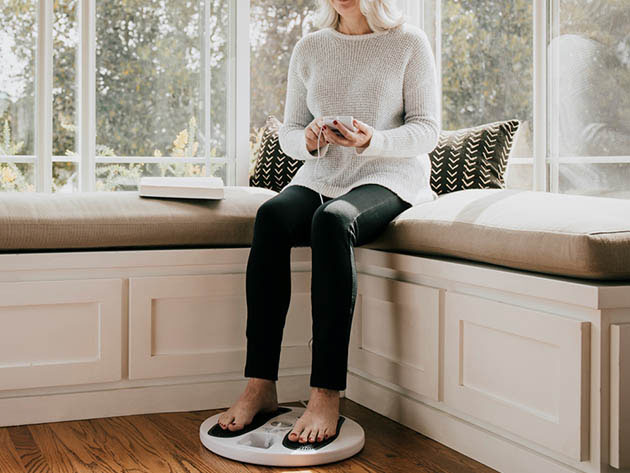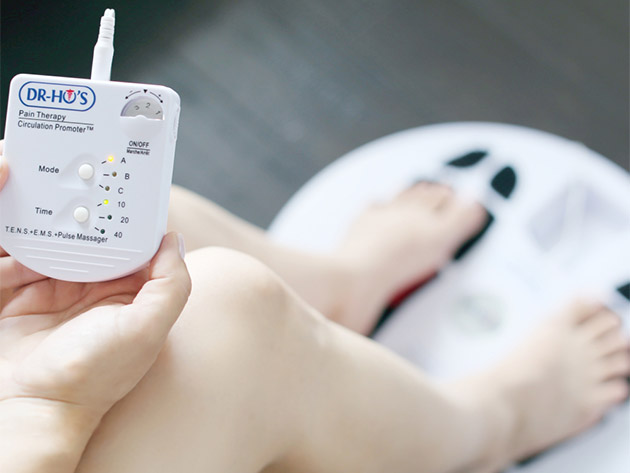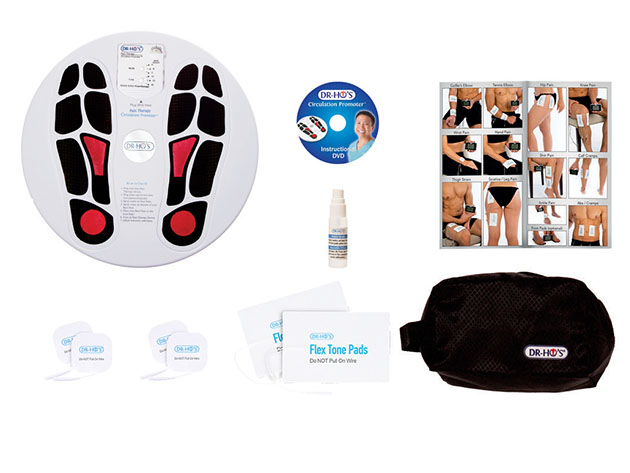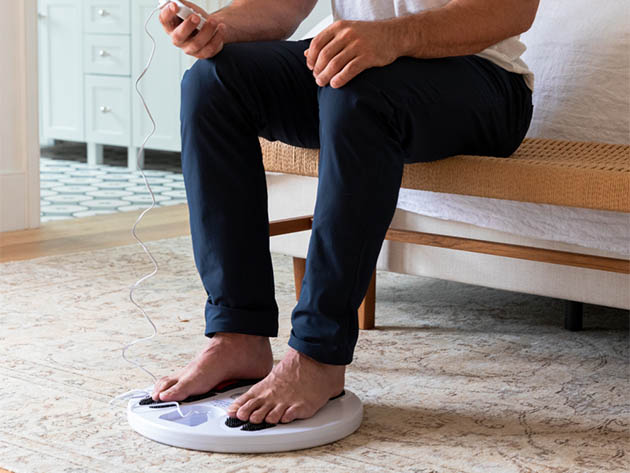 Dr. Ho's 5-Piece Circulation Promoter Therapy Set
by Dr. Ho
Ease Muscle Tension & Improve Local Blood Circulation with TENS, EMS, and AMP Technology
Description
Powered by DR-HOS Pain Therapy System, the Circulation Promoter uses TENS (Transcutaneous Electrical Nerve Stimulation) and EMS (Electrical Muscle Stimulation) therapy to stimulate nerve endings through the soles of the feet. Its proprietary AMP (Auto-Modulating Pulse) delivers 300+ different simulations that vary in length, pattern, and frequency. Fully portable with no external power needed, DR-HO'S is shown to relax muscles, improve local circulation, and help relieve pain. There is no need for messy conductive creams or gels; the large and small replacement pads are reusable up to 100 times and are great for using your unit at home. These small and large pads are intended to use different body parts, including the neck, shoulders, arms, knees, hips, and back.
4.1/5 stars on Amazon:★ ★ ★ ★★ ★
Circulation promoter. A device used for symptomatic relief of aches & even chronic, intractable pain
TENS therapy. Gently stimulates nerve for pain relief
EMS therapy. Cause muscles to contract & relax
AMP therapy. Deliver 300+ different stimulations that vary in length, pattern & frequency
Stable base with built-in foot electrodes. Allows easy & comfortable rest of your feet & legs
Regular & large body pads. For effective & more targeted temporary pain relief
DISCLAIMER: DR-HOS Circulation Promoter and any other electronic stimulators should NOT be used by patients with the following conditions: pacemakers, defibrillators or extreme cardiac irregularities, metal implants, or electronic auxiliary devices, abnormally high blood pressure, a tendency toward internal bleeding, epilepsy or pregnant women. Please consult your doctor before using the device.
Specs
Specs
Color: black, white
Materials: plastic
Dimensions: 15.5"H x 13"L x 1.5"W
Weight: 5.5lbs
This therapy set comes with:

Circulation promoter base
TENS unit
2x Large gel pads
4x Small gel pads
Spray bottle
Lead wires
Foot therapy pad

TENS therapy
EMS therapy
AMP therapy
Effective
Manufacturer's 1-year warranty
Includes
Circulation Promoter Base
TENS Unit
2x Large Gel Pads
4x Small Gel Pads
Spray Bottle
Lead Wires
Foot therapy Pad
Shipping
Ships to Contiguous US
Expected Delivery: Dec 5 - Dec 6